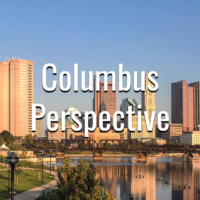 00:00 Show Open / U.S. Senator Sherrod Brown (D-Ohio).
6:00 Vicki Gregg, Clinic Manager for Remote Area Medical (RAM), a Tennessee-based non-profit organization that will operate a free pop-up medical, vision and dental clinic at East High School in Columbus on Sept. 23 & 24.
21:30 Courtesy of our sister station, WBNS 10-TV, Tracy Townsend presents information about economic development in Central Ohio; and a move by U.S. Senator J.D. Vance (R-Ohio) to ban mask mandates.
49:00 Dr. Gregg Sylvester, Chief Health Officer for CSL Seqirus, which makes flu vaccines.
Columbus Perspective: September 17, 2023
Columbus Perspective