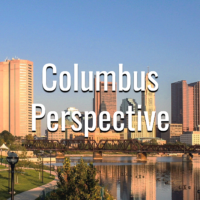 00:00 Show Open / Brenda Spencer, founder and creator of the Caring for the Caregiver Expo, which is Saturday, November, Nov. 5th in Columbus.
16:30 Courtesy of our sister station, WBNS 10-TV, Clay Gordon presents information about the upcoming election; a controversy involving school board members in Hilliard; and Kevin Landers reports on rising land and home values in Licking County, thanks to Intel's plans for a multibillion-dollar microchip project.
45:30 Blythe Thomas, Initiative Director for 1,000 Days, which advocates for children in daycare.
55:00 Steven Lee, Brand manager for Ford's Super Duty truck, which is built in Northeast Ohio.
Columbus Perspective: October 30, 2022
Columbus Perspective