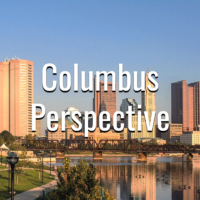 00:00 Show Open / Nick Jones, Vice President of Community Wellness at Nationwide Children's Hospital, discusses the "Healthy Neighbors Healthy Families" initiative.
24:30 Courtesy of our sister station, WBNS 10-TV, Tracy Townsend presents information about Ohio's U.S. Senate race, to be decided on Tuesday; the impact that abortion rights could have on the election; the effort to regulate flavored tobacco products in Columbus; and the concerns that employees of the state's juvenile lock-up facilities have over safety.
46:30 Adero Robinson (Executive Director) and Kendra Penn (Community Partnership Manager) with City Year Columbus – an AmeriCorps-related non-profit that employs youth and young adults in Columbus.
Columbus Perspective: November 6, 2022
Columbus Perspective