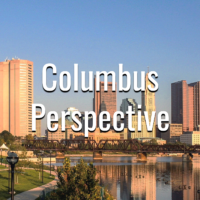 00:00 Show Open / Columbus City Council President Shannon Hardin discusses issues the city is dealing with as he attends the annual summit held by the National League of Cities.
12:00 Kimberly Schwind, Director of Public Affairs for AAA Ohio Auto Club, discusses Thanksgiving travel.
22:30 Courtesy of our sister station, WBNS 10-TV, Tracy Townsend recaps the election, with comments from some of the winners of statewide office races; the impact of Ohio's two statewide issues passing; and some local school leaders react to seeing funding issues get approved in their districts.
45:30 Ken Klouda, Chief of the Fire Prevention Bureau at the Division of State Fire Marshal.
Columbus Perspective: November 20, 2022
Columbus Perspective