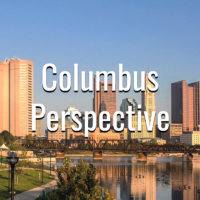 00:00 Show Open / Scott Anderson, Problem Gambling Treatment Coordinator with the Ohio Dept. of Mental Health and Addiction Services.
24:00 Courtesy of our sister station, WBNS-10-TV, Tracy Townsend has information about Covid-19 vaccines; Kevin Landers talks to State Rep. Scott Wiggam (R-Wooster) about legislation that impacts how health orders are issued or withdrawn in Ohio; and Tracy talks with Shiloh Todorov with Matriots – a nonpartisan Ohio political action committee that supports women running for office.
Topher Anderson, a member of the Citizens Climate Lobby, which is in Washington talking to Ohio members of Congress about climate change.
Columbus Perspective: March 28, 2021
Columbus Perspective