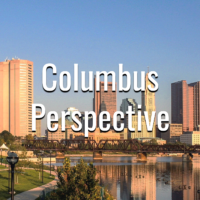 00:00 / Show Open / Amy Hoying, Executive Director of The 2nd and 7 Foundation, which promotes reading among 2nd graders.
16:30 Steve Minniich, Area Developer and Franchisee for Jersey Mike's Subs, discusses their annual Month of Giving, which is currently underway.
25:30 Courtesy of our sister station, WBNS 10-TV, Tracy Townsend has updates on the pandemic, an interview with new U.S. Transportation Secretary Pete Buttigieg about the Covid Relief Package, and presents a salute to first responders who have dealt with the pandemic.
52:30 Dr. Sapna Thomas, a gastroenterologist with University Hospitals of Cleveland, discusses colorectal cancer and the increase of it being seen in younger women.
Columbus Perspective: March 14, 2021
Columbus Perspective