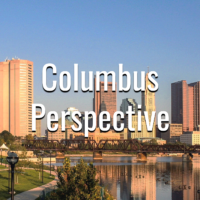 00:00 Show Open / John Barker, President of the Ohio Restaurant Association
23:30 Courtesy of our sister station WBNS 10-TV, Tracy Townsend presents segments about Columbus restaurants dealing with the pandemic, the creation of the Civilian Review Board in Columbus, and the use of body cameras by Whitehall police officers.
33:30 Ohio's Republican U.S. Senator, Rob Portman, speaking on the Senate floor about the COVID relief package.
39:30 Ohio's Democratic U.S. Senator, Sherrod Brown, discusses various topics.
45:30 Michael Schoedinger, President of Schoedinger Funeral and Cremation Service.
Columbus Perspective: February 7, 2021
Columbus Perspective