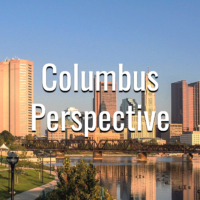 00:00 Show Open / Hannah Cox, Senior National Manager for Conservatives Concerned About the Death Penalty, discusses efforts in Ohio and elsewhere to abolish the death penalty.
19:00 Courtesy of our sister station, WBNS 10-TV, Tracy Townsend takes a look at various aspects of the pandemic, the plight of an undocumented Mexican Immigrant in Columbus who has been living in a church to avoid deportation, the continuing opioid crisis, and a look at the history of the Congressional Black Caucus – now 50 years old and being led by Central Ohio Congresswoman Joyce Beatty.
43:15 David Monder, Director of Community Services for Prevent Blindness Ohio, discusses age-related macular degeneration, as well as how the agency can help those with vision impairment.
Columbus Perspective: February 28, 2021
Columbus Perspective