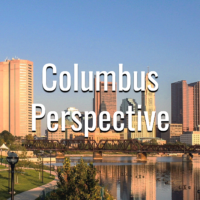 00:00 Show Open / Lydia Mihalik, Director of the Ohio Development Services Agency, discusses winter tourism in Ohio
12:15 Courtesy of our sister station, WBNS 10-TV, Tracy Townsend presents segments about Governor Mike DeWine's state budget proposal, the vaccine rollout, and the case involving a former Columbus police officer charged with murder.
36:30 George Hobor, Senior Program Officer with the Robert Wood Johnson Foundation, discusses an interactive web site that provides local information about health outcomes covering many diseases and conditions.
45:00 Dr. Eric Goulder – a local cardiologist – and Dr. Barbara McClatchie – a local dentist – discuss the impact oral health has on heart disease.
Columbus Perspective: February 14, 2021
Columbus Perspective