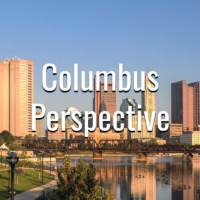 00:00 Show Open / Governor Mike DeWine, speaking at a news conference on Friday about the coronavirus.
6:30 Portions of a news conference held on Thursday by public health officials and doctors in Columbus about the coronavirus.
21:30 Courtesy of our sister station, WBNS 10-TV, Tracy Townsend covers topics that include the politics of mask wearing, the water quality in Central Ohio, the crackdown on hazing, and critical race theory.
43:00 James Sink, Regional Flood Insurance Liaison for FEMA.
51:00 Dr. Lee Beers, President of the American Academy of Pediatrics, discusses Covid-19 vaccines.
Columbus Perspective: August 8, 2021
Columbus Perspective