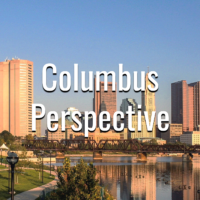 00:00 Show Open / David Corey, Executive VP of the Bowling Centers Association of Ohio, discusses a proposal at the Statehouse to legalize sports betting in Ohio.
25:00 Courtesy of our sister station, WBNS 10-TV, Karina Nova presents information about the turmoil in Afghanistan – including comments from an Ohioan who served there and Ohio professors who discuss the plight of Afghan women. She'll also present an interview with Democrat Morgan Harper, who recently announced that she is running for the U.S. Senate seat being left open by Republican Rob Portman, who is not seeking re-election.
49:30 Dr. Bruce Vanderhoff, Director of the Ohio Department of Health, provides an update on the coronavirus.
Columbus Perspective: August 29, 2021
Columbus Perspective