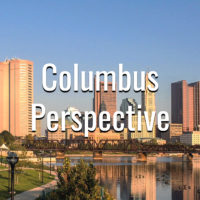 00:00 Show Open / Stephanie Hightower, President and CEO of the Columbus Urban League.
17:30 Dr. Matthew Bauer, an infectious disease specialist with Equitas Health, discusses monkeypox.
25:00 Courtesy of our sister station, WBNS 10-TV, Tracy Townsend takes a look at the Primary election from earlier this month, as well as a look ahead to the election in November for Governor and U.S. Senate; and she'll have information about a need for state troopers with the Ohio State Highway Patrol.
47:30 Dr. Douglas Scharre, Director of the Center for Cognitive and Memory Disorders, relays information about a clinical trial at OSU for people with mild memory loss.
Columbus Perspective: August 14, 2022
Columbus Perspective