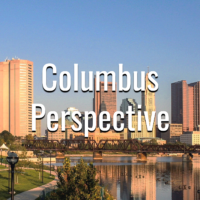 00:00 Show Open / U.S. Senator Sherrod Brown (D-Ohio) discusses the infrastructure package approved by the Senate that is now in the House, and also discusses the end of the war in Afghanistan.
08:00 Matt MacLaren, Director of 'Ohio – Find It Here' – provides information on fall attractions around Ohio.
19:00 Courtesy of our sister station, WBNS 10-TV, Tracy Townsend presents information on Afghanistan from the perspective of professors in Ohio; legislation at the Statehouse to ban vaccine mandates; and changes coming in pension plans for thousands of public employees in the state.
43:30 Dr. Bruce Vanderhoff, Director of the Ohio Department of Health, provides an update on the coronavirus in Ohio.
50:00 Randi Weingarten, President of the American Federation of Teachers, discusses school safety during the pandemic
Columbus Perspective: September 5, 2021
Columbus Perspective