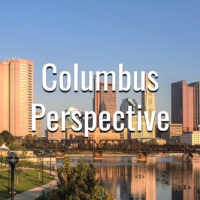 00:00 Show Open / Riley Logan, President of the Ohio State University's Special Olympics Club.
11:30 U.S. Senator Sherrod Brown (D-Ohio) discusses his visit to East Palestine this week, nearly nine months after that toxic train derailment.
15:00 Dr. Bruce Vanderhoff, Director of the Ohio Department of Health, provides an update on viruses being seen in Ohio.
24:30 Courtesy of our sister station, WBNS 10-TV, Doug Petcash provides an update on pending legislation at the Ohio Statehouse; discusses breast cancer with a doctor and head of the Susan G. Komen Foundation of Central Ohio; and talks with the CEO of Goodwill Columbus.
50:00 Dr. Bobby Mahajan, Medical Director of Interventional Pulmonology for the American Lung Association, discusses COPD.
Columbus Perspective: October 22, 2023
Columbus Perspective