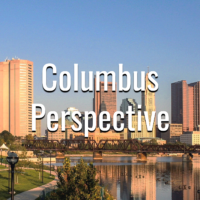 00:00 Show Open / Toby Rice, President & CEO of EQT, a natural gas producer based in Pittsburgh, discusses high energy costs and supply issues.
15:30 Dr. Meilan Han, a pulmonologist and critical care specialist in Michigan, talks about whooping cough and the vaccine available to prevent it.
26:00 Courtesy of our sister station, WBNS 10-TV, Tracy Townsend presents information about the battle over abortion rights in Ohio; the upcoming election; and a program in Franklin County called "Move to Prosper" that offers rental assistance.
52:00 Dr. Julie Panepinto, Acting Director for the Division of Blood Diseases and Resources within the National Heart, Lung and Blood Institute. She discusses blood donations and sickle cell disease.
Columbus Perspective: October 16, 2022
Columbus Perspective