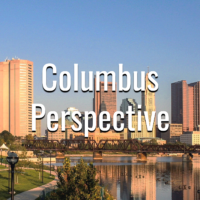 00:00 Show Open / Dr. Phuong Huynh, a family physician specializing in addiction medicine with the Ohio State University Wexner Medical Center, discusses the stigma faced by people living with substance abuse disorders.
23:30 Courtesy of our sister station, WBNS 10-TV, Tracy Townsend covers a number of topics, including efforts by Republicans at the Statehouse to limit a governor's power to enforce public health orders, a proposal to crack down on hazing, the procedure for getting a Covid-19 vaccine in Columbus once it has been scheduled, and an interview with the new chair of the Ohio Democratic Party.
46:30 Dorcas Jones, Chief Communications Officer for the Ohio Housing Finance Agency, discusses how OHFA can help first-time homebuyers and others.
Columbus Perspective: March 21, 2021
Columbus Perspective