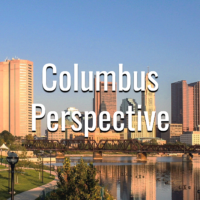 00:00 Show Open / Brandon Smith, Producer of 'Tecumseh!' – The Outdoor Drama in Chillicothe, which begins its 50th anniversary season this week.
17:00 Courtesy of our sister station, WBNS 10-TV, Brittany Bailey looks at issues that include gun legislation and a bill that would restrict discussion in school classrooms dealing with gender identification and sexual orientation.
44:00 Dara Lieberman, Director of Government Relations at Trust For America's Health, discuses public health preparedness.
51:30 Leigh Purvis, Director of Health Care Costs and Access for AARP, discusses the high cost of 'specialty' prescription drugs.
Columbus Perspective: June 12, 2022
Columbus Perspective