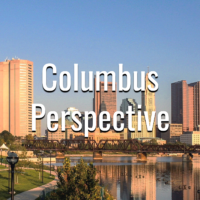 00:00 Show Open / Sarah McQuaide, Manager of Communications and Marketing for the Columbus Regional Airport Authority, discusses the increase in air travel at CMH.
13:00 Courtesy of our sister station, WBNS 10-TV, Tracy Townsend presents information about controversial changes to voting laws that are being proposed that resulted in an Ohio congresswoman being arrested; the Delta variant and the continuing concerns; and safety concerns for Columbus Firefighters.
41:00 Rea Hederman, Executive Director of the Economic Research Center at the Buckeye Institute, discusses Ohio's employment situation and the state's economy in general.
Columbus Perspective: July 25, 2021
Columbus Perspective