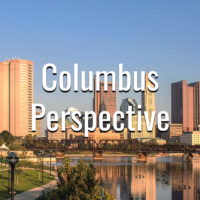 00:00 Show Open / Susan Choe, Executive Director of Ohio Legal Help (ohiolegalhelp.org).
17:00 Courtesy of our sister station, WBNS 10-TV, Tracy Townsend and Kevin Landers look at what the Chips Act means for Central Ohio; Bennett Haeberle talks with a man who, as a student 14 years ago, fired shots inside his high school in Northeast Ohio; and Tracy examines the ongoing adjustments being made in Ohio since the U.S. Supreme Court overturned Roe v. Wade.
43:30 Lisa Hamler-Fugitt, Executive Director of the Ohio Association of Foodbanks.
Columbus Perspective: August 7, 2022
Columbus Perspective