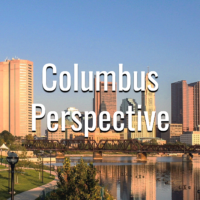 00:00 Show Open / Jo Welsh, President and Co-Founder of Bottoms Up Diaper Drive – a local non-profit that supplies diapers to mothers in need.
19:00 Terry Green, Founder and Executive Director of 'Think Make Live Youth" – a youth empowerment organization in Columbus.
33:00 Courtesy of our sister station, WBNS 10-TV, Tracy Townsend presents the Republican and Democratic winners of the special primary election held this month in two of Ohio's Congressional districts.
45:00 Duane Casares, CEO of Directions for Youth & Families and a licensed therapist, discusses the angst that society is experiencing over vaccines and masks.
Columbus Perspective: August 15, 2021
Columbus Perspective