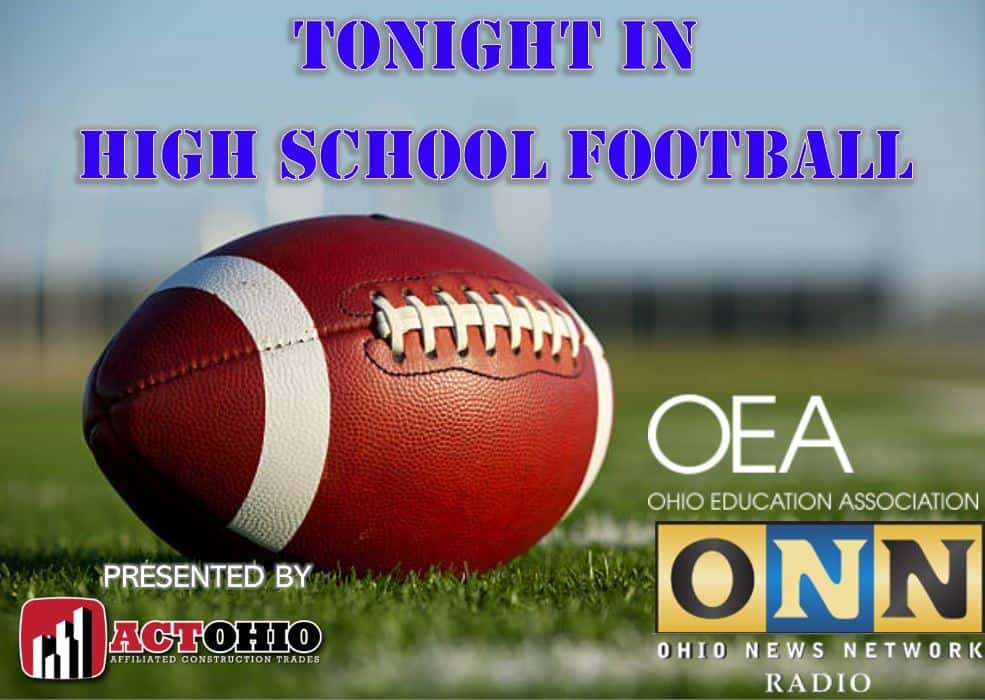 ---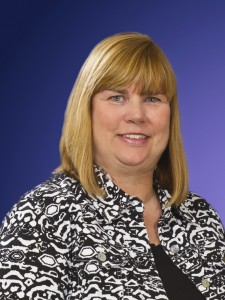 I'm Becky Higgins, President of the Ohio Education Association. I'm proud to bring you tonight's games on behalf of OEA's 124,000 members. We teach in the public schools and state universities. We drive your kids to school, serve them lunch, and keep our schools clean and safe. We also coach the teams on the field. We're committed to making sure all children experience the joy of learning and can succeed regardless of their family's income or zip code. We believe in great public schools for every student.
Teach. Inspire. Belong.
ACT Ohio. Go to actohio.org to learn how you can build your future.
---
TONIGHT IN HIGH SCHOOL FOOTBALL AFFILIATE STATIONS
Week 10 | Oct. 26, 2018
Use the list below to find out where you can hear about your high school football teams from around the state.
| Game | Listen |
| --- | --- |
| Dublin Scioto @ Hilliard Darby | WBNS |
| Toledo Whitmer @ Findlay | WFIN |
| Liberty Benton @ McComb | WKXA |
| Elida @ Ottawa Glandorf | WBUK |
| Fredericktown @ Centerburg | WMVO |
| Ironton @ Portsmouth | WCWA |
| University School @ Steubenville | WCDK |
| Fort Frye @ Steubenville Catholic (Sat) | WCDK |
| Weir @ Brooke | WCDK |
| Norwalk @ Tiffin Columbian | WTTF |
| Athens @ Nelsonville-York | WATH |
| Wahama @ Trimble | WXTQ |
| Crestview @ Paulding | WERT |
| Defiance @ Van Wert | WERT |
| Wapakoneta @ St. Mary's | WIMA |
| Clyde @ Bellevue | WOHF |
| Fremont Ross @ Toledo St. Francis | WFRO |
| Versailles @ Fort Recovery | WTGR |
| Tri-Village @ Arcanum | WTGR |
| Liberty Center @ Patrick Henry | WNDH |
| Defiance @ Van Wert | WONW |
| Trotwood @ Wayne | WCLI |
| Marion Local @ Coldwater | WCSM |
| New Bremen @ Minster | WCSM |
| Shawnee @ Celina | WCSM |
| Upper Sandusky @ Mohawk | WYNT |
| Caldwell @ Shenandoah | WCMJ |
| Maysville @ Tri-Valley | WCMJ |
| Meadowbrook @ Cambridge | WCMJ |
| Union Local @ Barnesville | WCMJ |
| Wheelersburg @ Portsmouth West | WNXT |
| Minford @ Valley | WNXT |
| Ironton @ Portsmouth | WNXT |
| Portsmouth East @ Notre Dame | WNXT |
| Highland @ Barberton | WHLO |
| Canton McKinley @ Massillon Washington (Sat) | WHLO |
| Mooney @ Fitch | WNIO |
| Salem @ West Branch (Sat) | WNIO |
| Mansfield Senior @ Madison | WMAN |
| Sandusky @ Perkins | WLEC |
| Edison @ Huron | WMJK |
| Reynoldsburg @ Lancaster (Thur) | WLOH |
| Rosecrans @ Fisher Catholic | WLOH |
| Marietta @ Zanesville | WMOA |
| Belpre @ Waterford | WMOA |